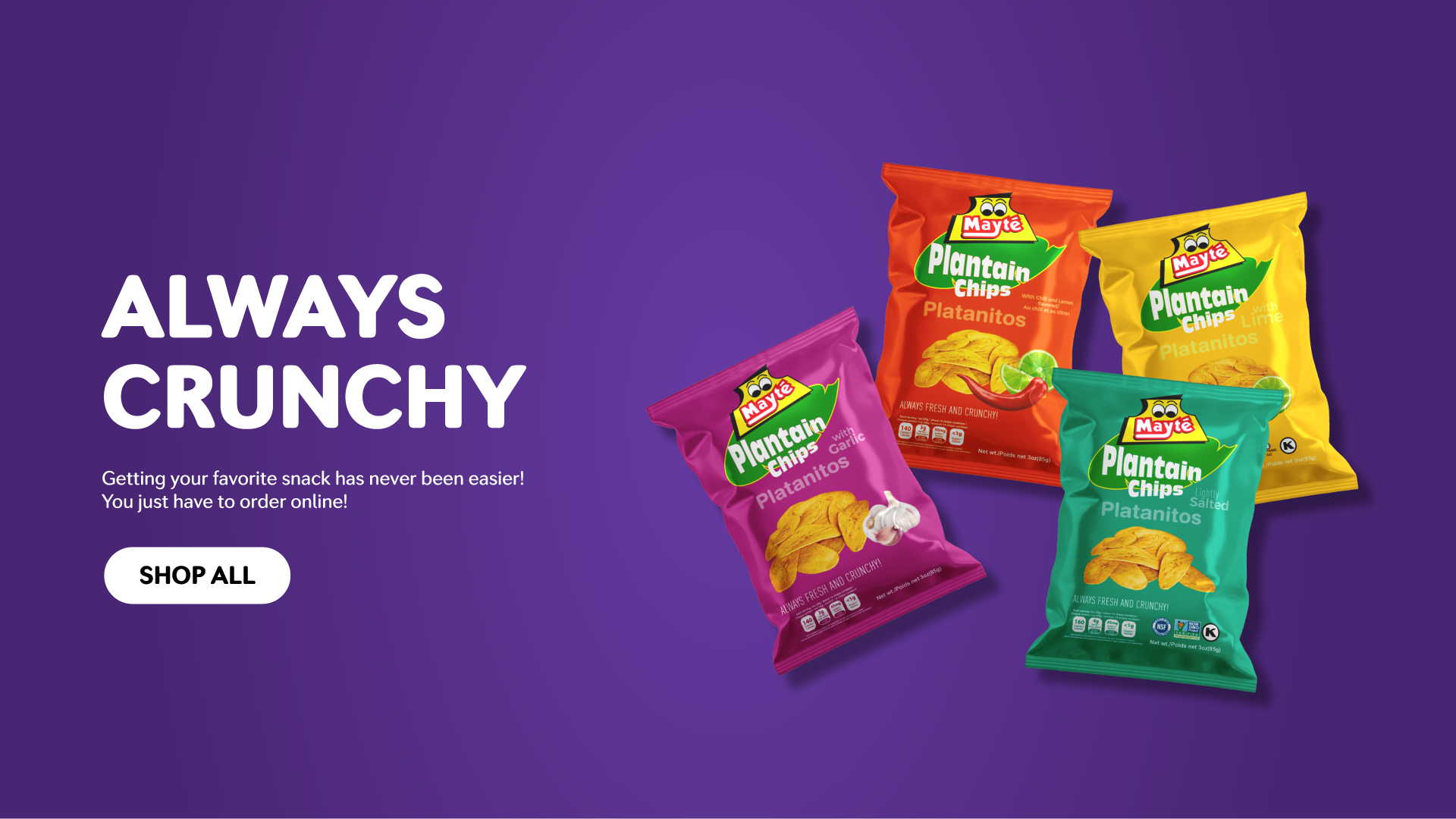 MEET THE LINEUP
GARLIC PLANTAIN CHIPS

BOX - 30 BAGS PER CASE

$29.70

SALTED PLANTAIN CHIPS

BOX - 30 BAGS PER CASE

$29.70

LEMON PLANTAIN CHIPS

BOX - 30 BAGS PER CASE

$29.70

CHILE-LEMON PLANTAIN CHIPS

BOX - 30 BAGS PER CASE

$29.70

MADURITOS SWEET PLANTAIN CHIPS

BOX - 30 BAGS PER CASE

$29.70
Shop all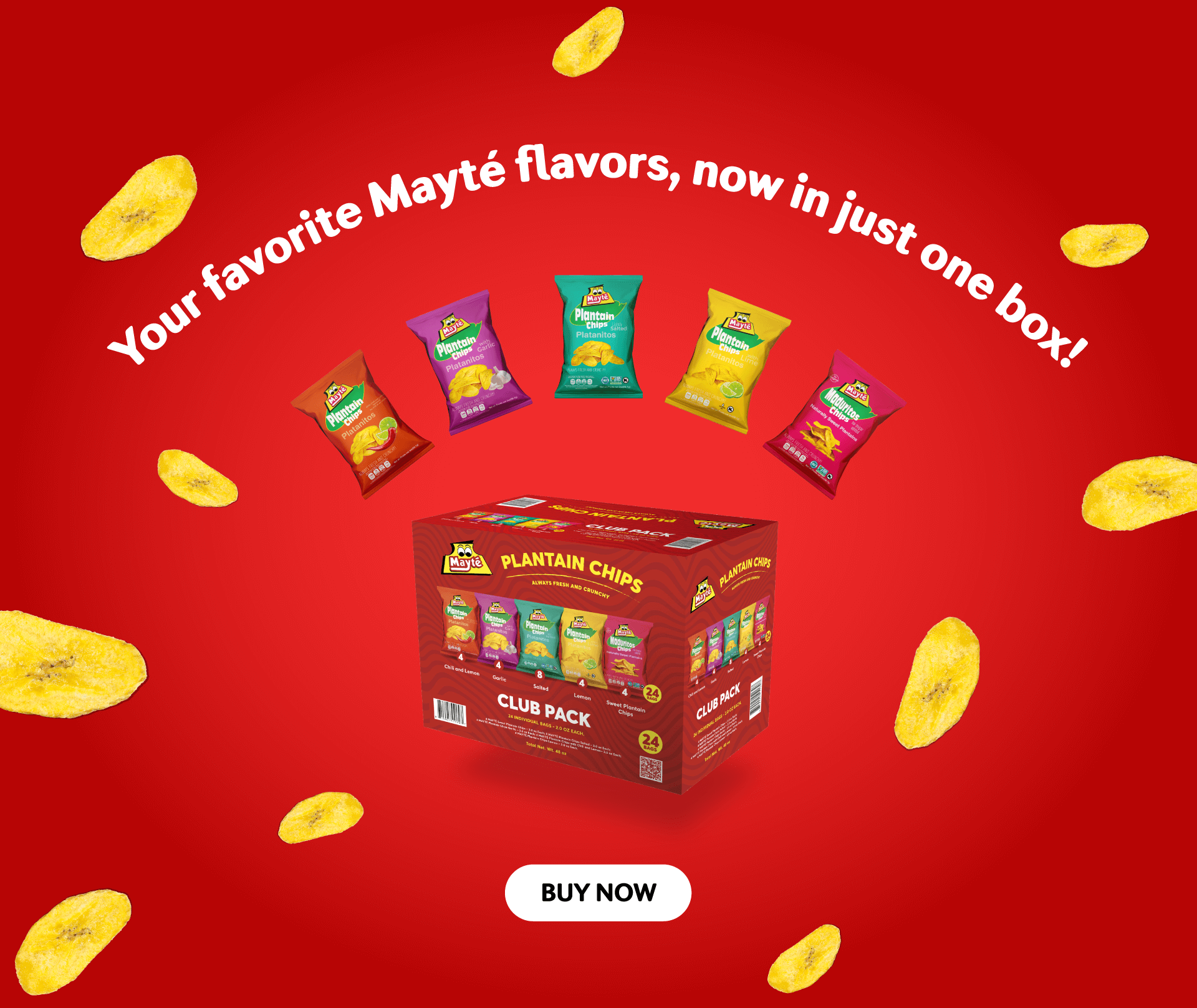 Mayté is that girl who grew up being happy, surrounded by love and the most exquisite but simple dishes, and later, she became a happy woman who seeks to paint smiles around the world.

In 2002 she was the first to bring what we know as "maduritos" to Miami because she wanted everyone to forget about the bad times while biting the snacks. That is why she works, because she loves her land, her products, the hands of the people who strive to bring quality, good taste and love to everyone's table every day.

Mayté wants to accompany you in every moment of your life: from a stressful day at work or university, getting through a cold winter afternoon to the moments before that date you've been waiting for so long.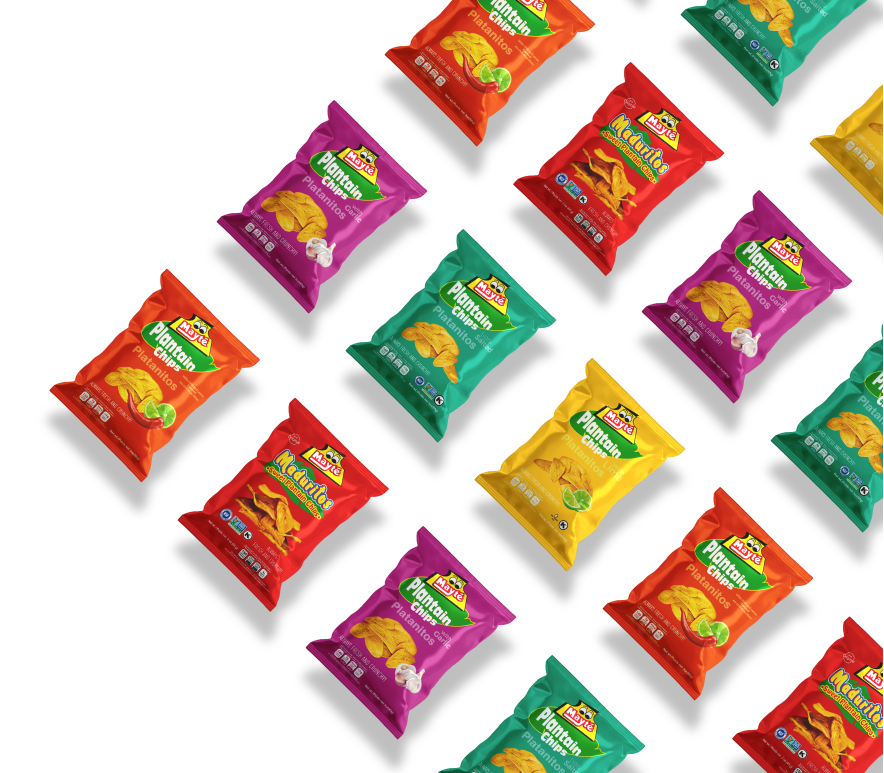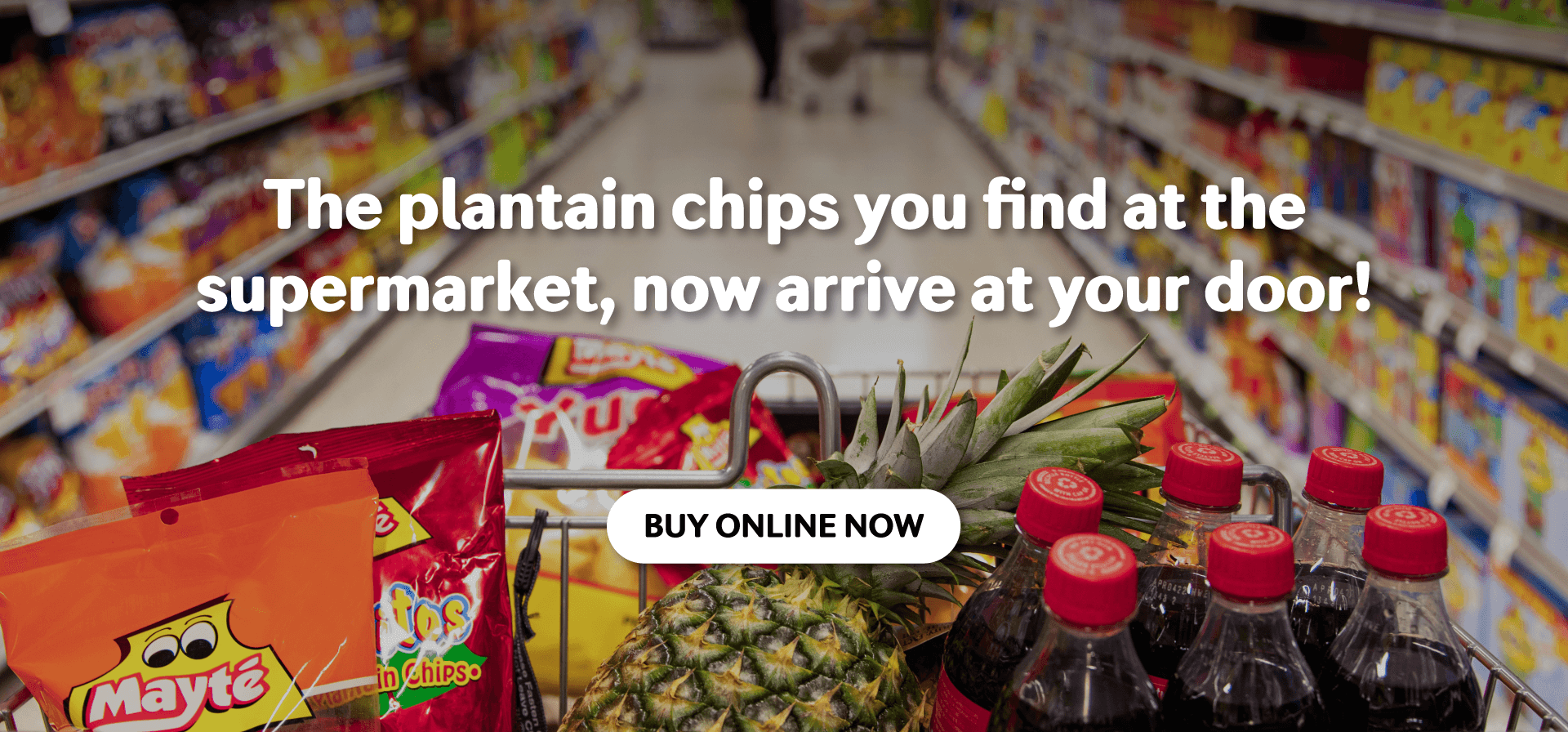 Check out the different ways of eating Mayté!
There are many ways to enjoy your favorite snack! Don't believe us? Watch this video and see that Mayté is the ideal companion for all your meals!
BUY NOW