Tostón
Our line of Tostones come in three different flavors. We have our Salted Tostones, Lemon Tostones and our perfectly Garlic flavored Tostones. You can't go wrong with any of these flavors...and the crunch? Don't forget about the crunch!!! These will soon become your favorite snack whether you're at home, the office or simply on the go. Don't say we didn't tell you sooner!

Products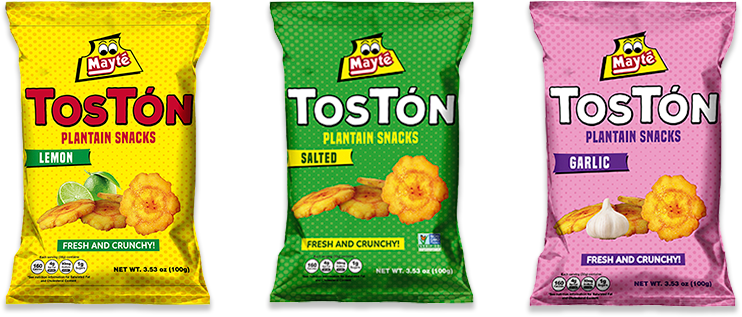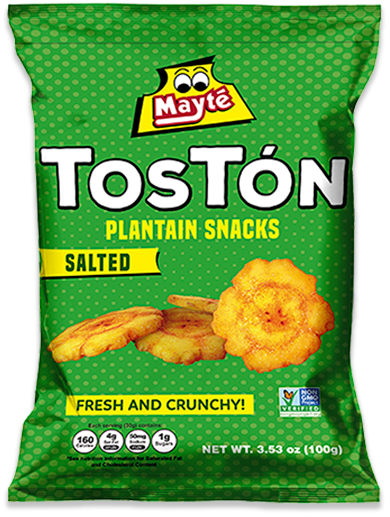 Tostón
Salted
Description
Every wonder what the pot of gold looks like at the end of a rainbow? Here's the truth it's really a pot full of our Mayte Tostones, so savory and crunchy, making them the perfect addition to any meal!
Ingredients
Green Plantain
Vegetable Oil (Palm Oil)
Salt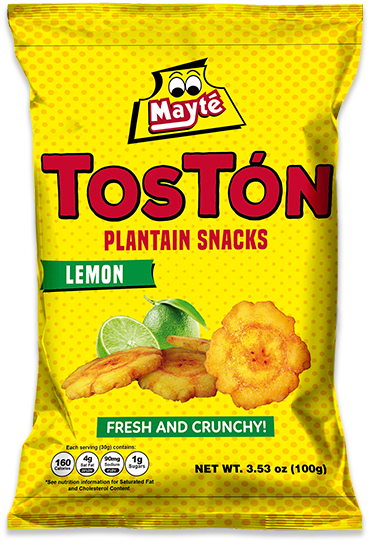 Tostón
Lemon
Description
If you're looking for that "Go-To" snack that you don't have to think twice about because you know it will never disappoint…. This is it, lemon with a crunch in every bite. You're welcome.
Ingredients
Green Plantain
Vegetable Oil (Palm Oil)
Lemon Flavor (Salt, Maltodextrin)
Acidulants (Citric acid, Ascorbic acid)
Sugar
Flavor Enhancers (Monosodium Glutamate, Disodium Guanylate, Disodium Inosinate)
Natural Flavoring (Lemon)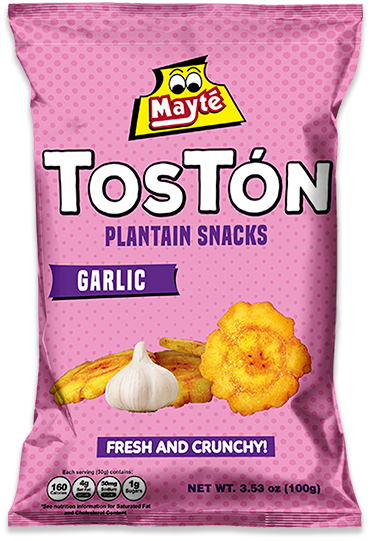 Tostón
Garlic
Description
Like plantain chips but better… our garlic tostones have the right amount of garlic flavor, the crunch, OMG THE CRUNCH is simply incredible. This snack bag is packed with flavor!!!
Ingredients
Green Plantain
Vegetable Oil (Palm Olein)
Garlic Powder
Sea Salt
Citric Acid as flavor enhancer