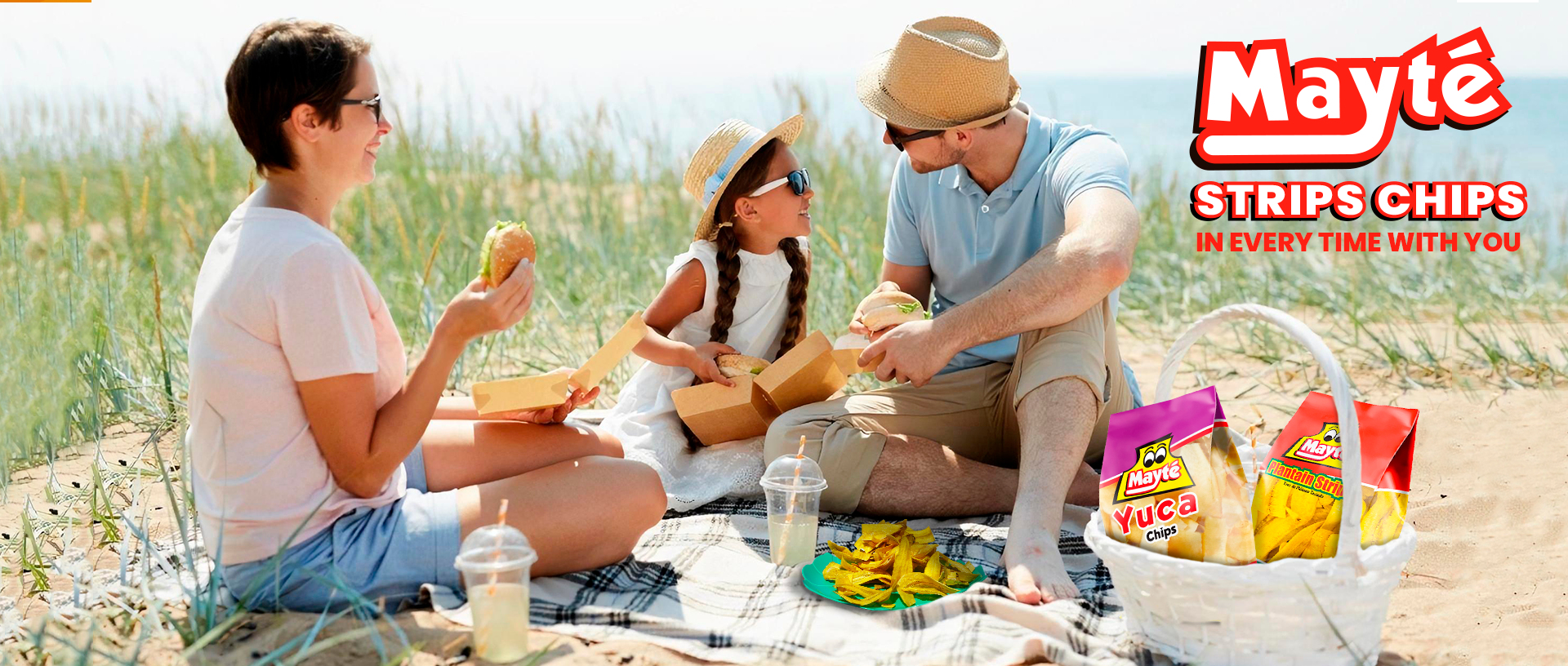 Strip
Chips
Our Mayte Plantain Strips come in three different flavors. We have our lightly Salted Plantain Strips, tangy Lemon flavored and last but not least our naturally Sweet Plantain Strips. We would be lying if we said all three weren't crowd favorites, but the truth is they really are! They each have simple ingredients but are still packed with flavor. Whenever you're hosting your next party, try these out and let us know how much your guests loved them! Enjoy!

Products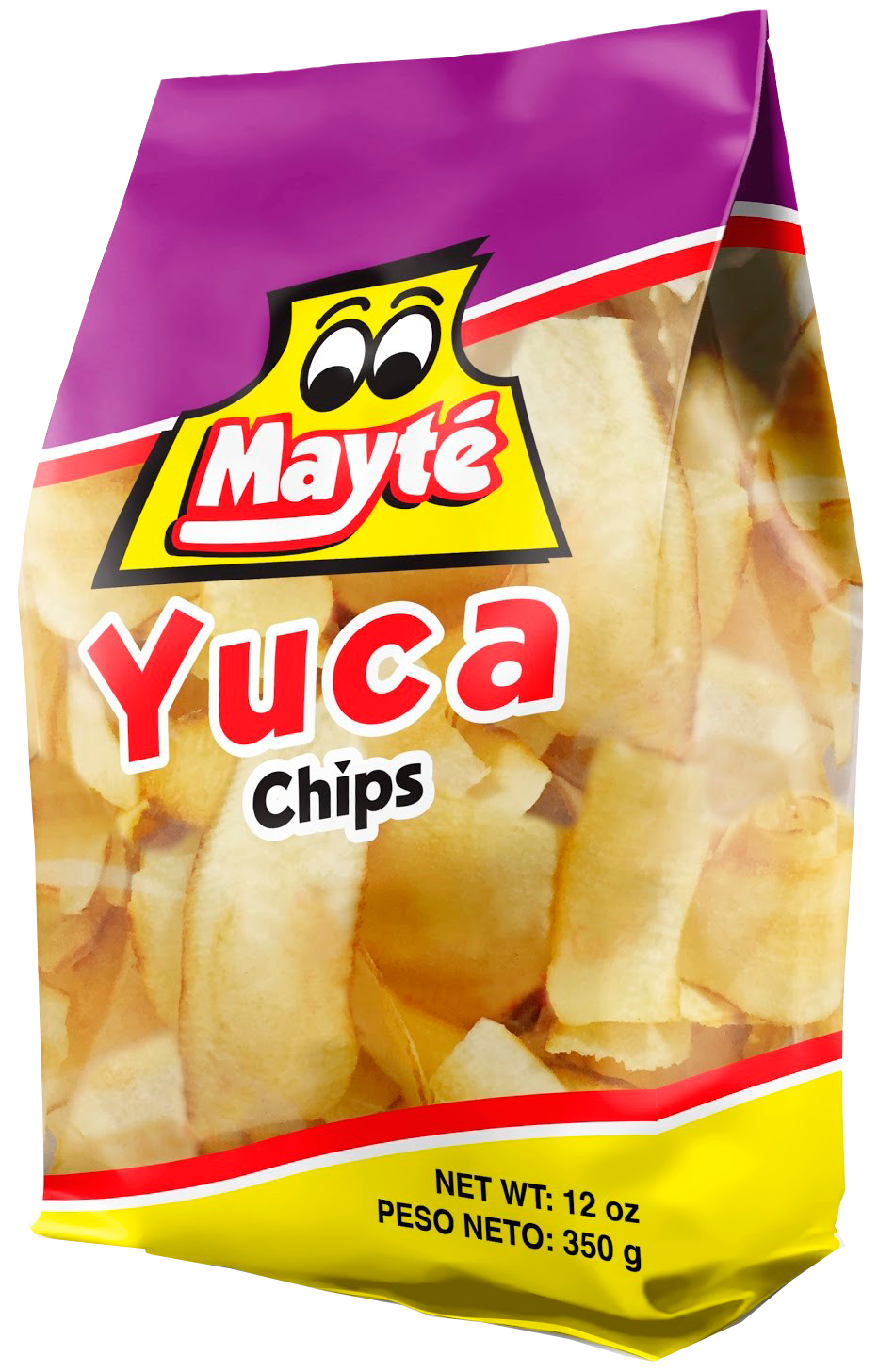 Yuca
Chips
Description
Yuca, also known as Cassava Chips are just the cherry on top of all our flavors. Not to play favorites or anything…. We have a special love for this one. Extra crunchy and can be universally dipped into anything or combined with anything. We just can't get enough.
Ingredients
Cassava
Vegetable Oil (Palm Oil)
Salt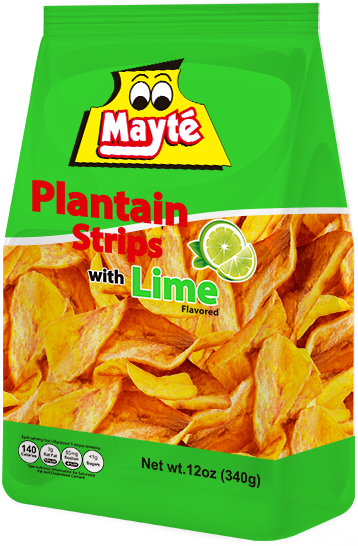 MAYTE STRIPS
WITH LIME
Description
Did you not get the memo? Yea that's right, now you know! We expanded these delicious babies into something bigger and filled with even more flavor!
Ingredients
Plantains
Vegetable Oil (Palm Oil)
Lemon Flavor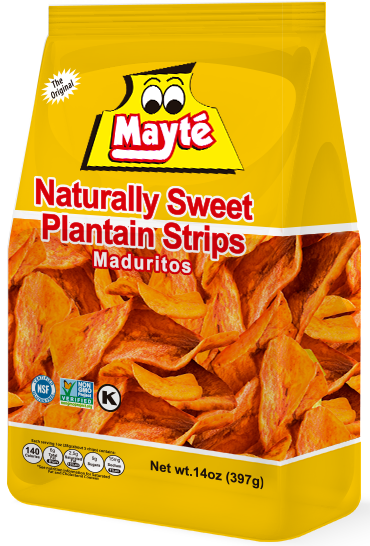 Plantain
Strips
Description
That NEW NEW! If you're hooked and don't need a 'cheesy' caption then i'll leave you with this = Bigger is always better. This sweet and crunchy 14oz bag of heaven.
Ingredients
Ripe Plantains
Vegetable Oil (Palm Oil)
Plantain
Strips
Description
What is better than plantain chips? Absolutely nothing. BUT what is better are some yummy, crunchy and fun to dip with plantain STRIPS. These babies can hold all the guac you desire.
Ingredients
Plantains
Vegetable Oil (Palm Oil)