What's inside
MAYTE's CLUB PACK?
4 Chili and Lemon - 4 Garlic - 8 Salted - 4 Lemon - 4 Sweet Plantain Chips
24 Individual Bags - 2.0 oz Each Total Net- Wt- 48 oz

The
FIRST Multipack

in
history
Your favorites flavors all
together!
The ideal snack pack for moments of meetings with your loved ones
Forget about snack shopping every week. With Club Pack, you´ll get 24 individual bags of your favorite plantain chips flavors to eat throughout the month!!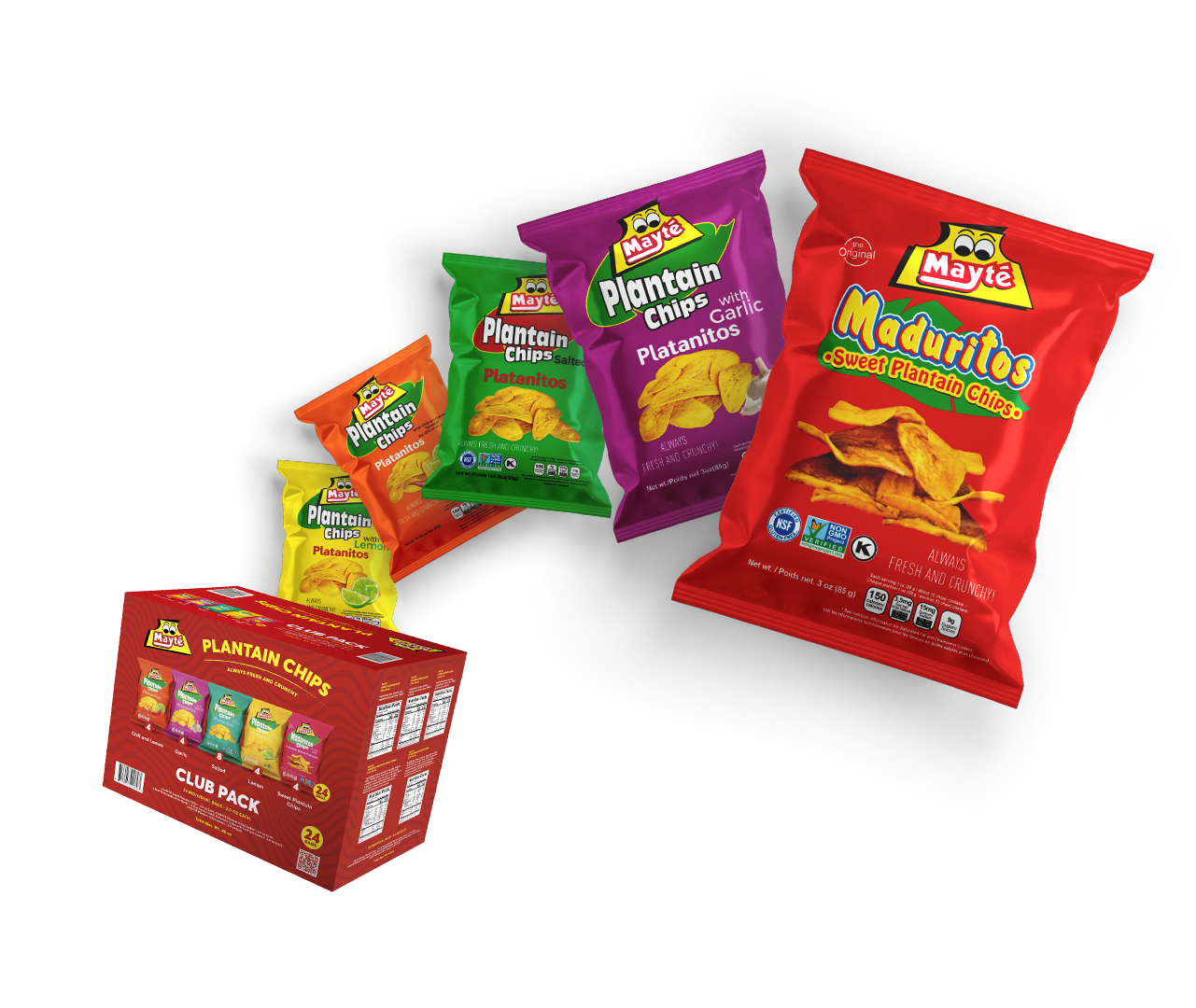 Available exclusively at
BJ's Wholesale Club:

0111 HIALEAH GARDENS
0174 MIAMI LAKES
0109 HOLLYWOOD
0170 HOMESTEAD
0091 CUTLER BAY
0179 WEST KENDALL
0367 CORAL TERRACE
0154 KISSIMMEE
0054 PEMBROKE PINES
0135 ORLANDO EAST
0191 FORT MYERS
0188 TAMPA
0051 KENDALL