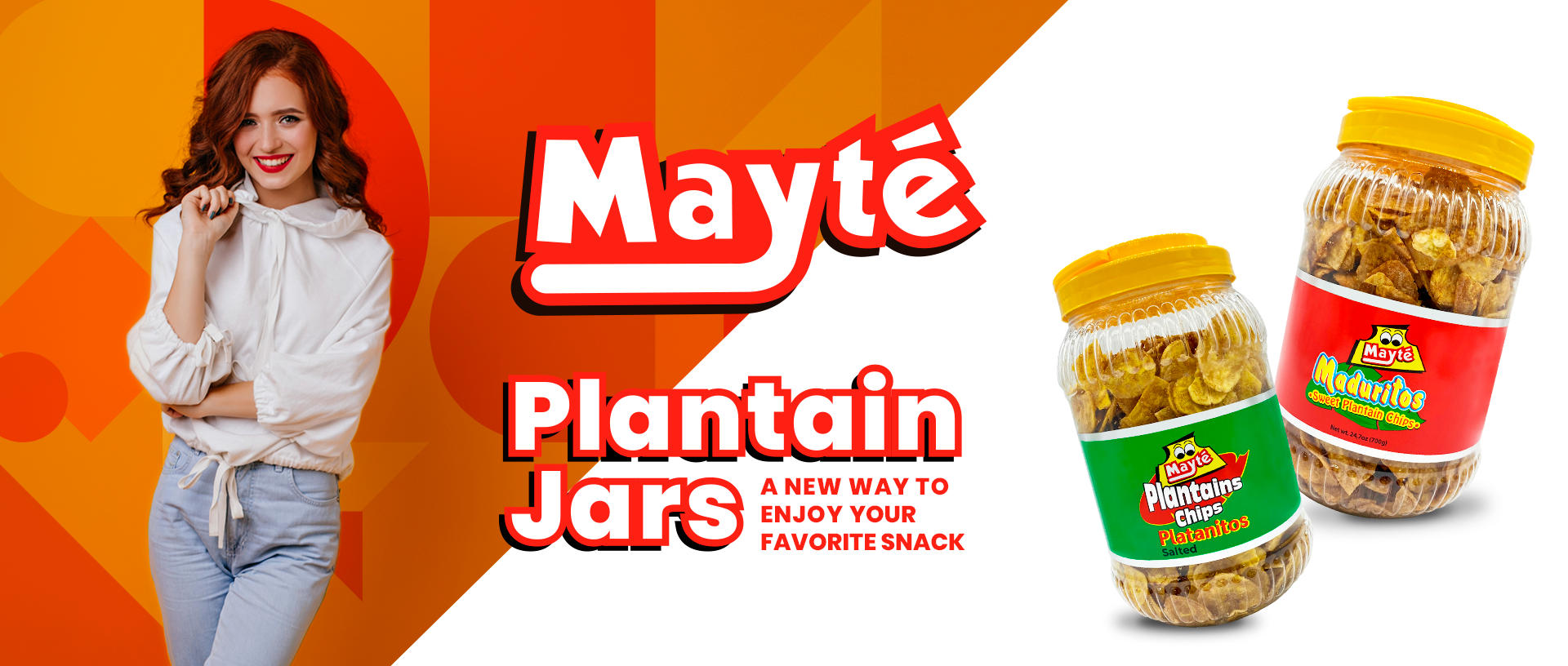 Plantain
Jars
Our new plantain jars come in two delicious flavors, Salted plantain chips and Maduritos. This new presentation not only satisfies your cravings, but it will also become your go-to option for family nights and friend gatherings --unless you want it all to yourself, which we know why you would...After enjoying your plantain chips, don't forget to wash and reuse your new jar for storing pantry essentials!

Products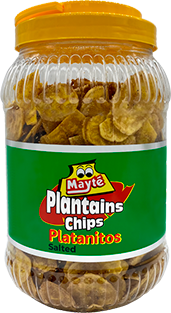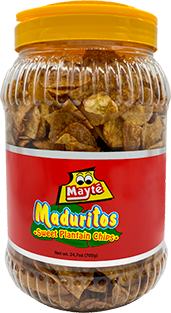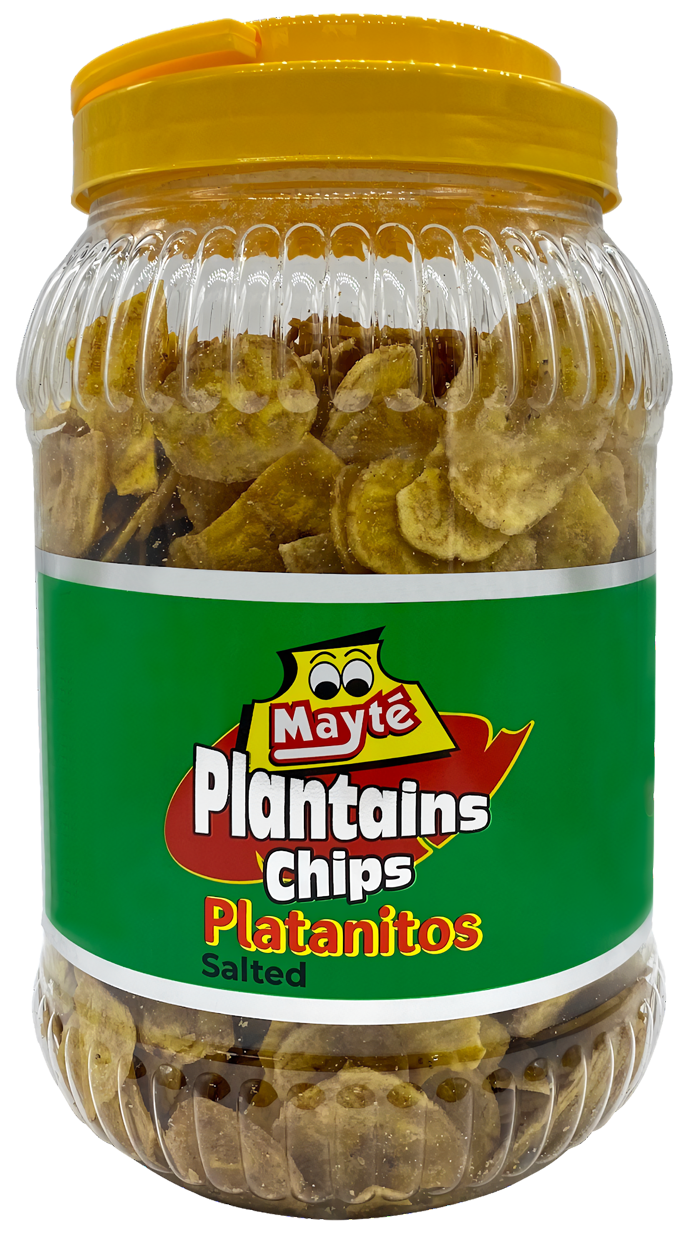 Plantain Jar
Salted
Description
Say hello to our new Salted Plantain Jar! A new way to enjoy your favorite snack anywhere you go and with whoever you're with.
Ingredients
Ripe plantain
vegetable oil (palm olein).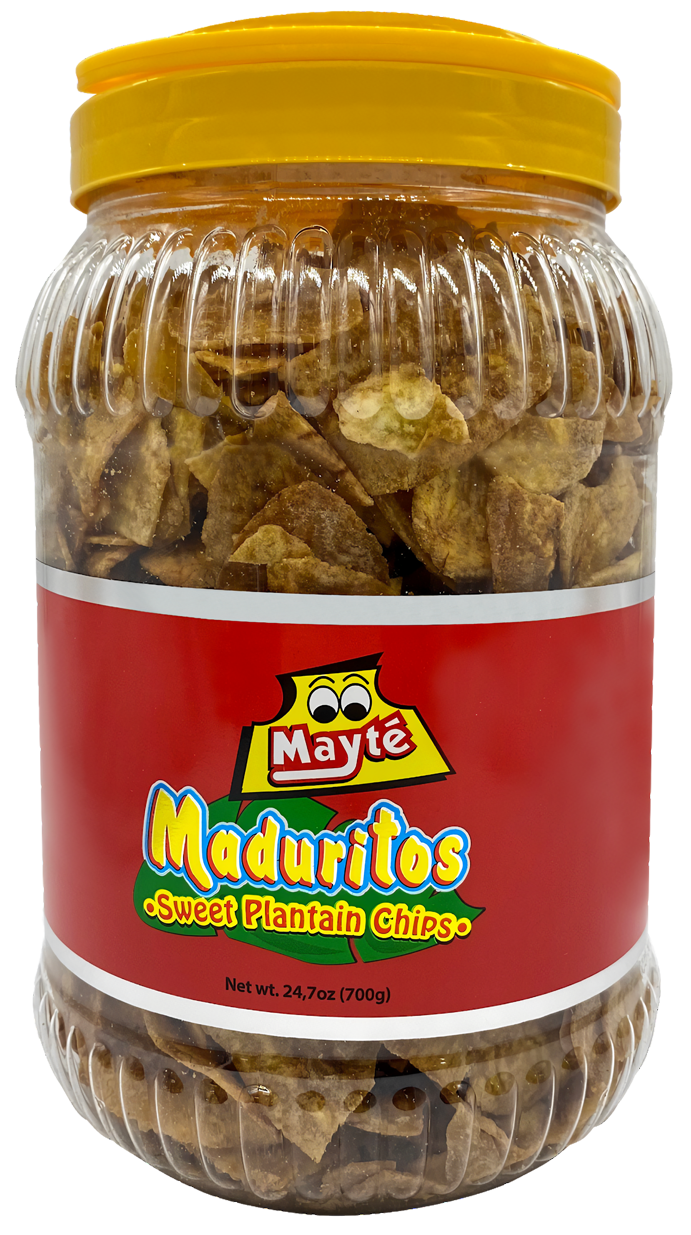 Plantain
Jar Maduritos
Description
Your favorite Maduritos in a jar?! YES!!!!!! And after enjoying these, you will have a new jar for storing pantry essentials. Can't get better than this!
Ingredients
Ripe plantain
vegetable oil (palm olein)
Salt